@yellski _: Started speaking to this guy on Tinder a few months ago. He seemed alright, but not my normal type. Regardless, we started speaking for a couple of days. I didn't realise how stupid I was until now, but I mentioned where I worked.
The night I mentioned my workplace, I saw a guy walk past that looked a lot like him. I hadn't met him in person so I wasn't 100%. I forgot about it and a couple of days later, it was quiet in work but my phone battery was low. I said I'd speak to him later before my phone died. Que him coming in 10 minutes later with a fucking iPhone charger. Yes, this might have been a nice gesture if you know, I'd actually met him face to face before.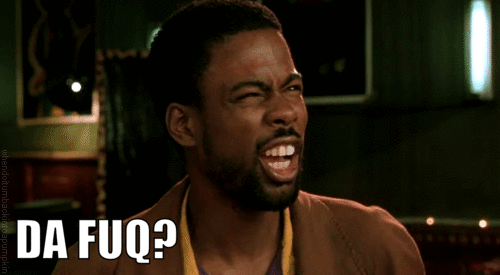 This was really weird because he said he lived the other side of the city from where I work. I wanted to cut ties straight away, but I thought I'd return the charger after I finished work. He said he would be in a bar around the corner, so when I finished I met up with him, gave him his charger and made some excuse to go home. To my horror, I saw on his Instagram that he'd taken a smiling selfie earlier in the day with the caption 'I'm now a taken man ;)'. I'd seen him like not even twice. To make it even scarier, for a good few weeks, every time I'd finish work I would see him casually walking past on his own, exactly at the time I finished. Really creeped me out for a while.
Swipe Right For Wrong: 5 Tinder Tales That Make You Say 'WTF'  was originally published on globalgrind.com
« Previous page 1 2 3 4 5 6 Next page »
Also On 105.3 RnB: